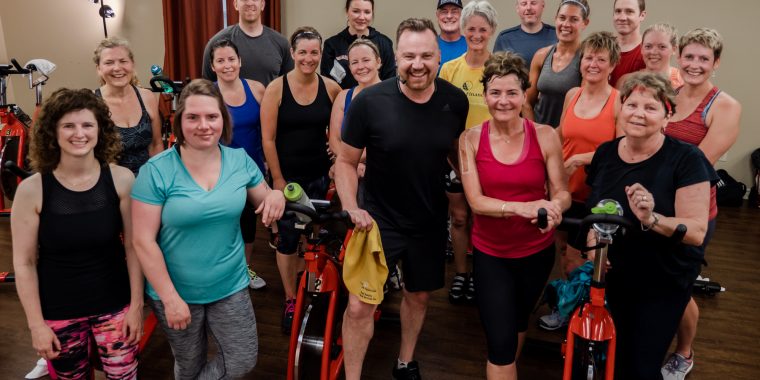 INDOOR CYCLING AT AMANA 
Introducing Soulrider Indoor Cycling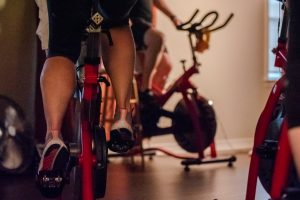 Indoor Cycling, often called "Spinning", is a group exercise class done on stationary bikes.  During the class, the instructor simulates a ride and together you will travel on flat roads, climb hills, jump,sprint and race!  It is one of the best ways to improve cardiovascular fitness with very low-impact on the joints of the body.  At Soulrider Cycling you can cycle all year round – regardlessof the weather outside!  All levels of cyclists are welcome in any class, because you control your speed and your tension levels.  Running shoes or cycling shoes with SPD or LOOK clips are required.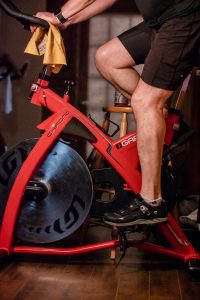 Our Bikes – 12 top of the line Chrono II Fitness
Our Pedals – accommodates SPD cleats or just your regular running shoes
Soulrider Indoor Cycling Unlimited Monthly Pass (Includes 1 yoga class/month) $39 plus tax
SOULRIDER SPIN CLASSES
1)  Soulrider (45 min)  (Mondays 5:00pm Quispamsis)   Spin Teacher – Jen Bachynsky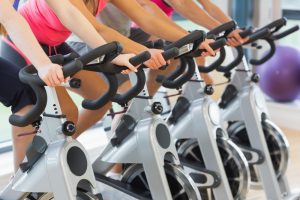 Come on an indoor cycling journey!  Challenge yourself to stay with the bunch, whether it's climbing local peaks, time trialling or just plain old fashion racing.
Guaranteed endorphin release while burning up calories. 35 minute ride with a 10 minute stretch and tone.
Book Now You must book online to attend this class.
2) Soul Essence (45 min)  (Tuesday 5:00pm & Friday 8:45am Saint John) Spin Teacher – Brad Stanley & Kirsten Stanley
An  intense 45 minute cardio driven class set to music.  The instructor will take you on a cycling journey that includes climbing, sprints, rolling hills. This is cardio training at it's finest designed to bring about ultimate conditioning. This  class ends with a stretch  that includes push-ups and sit-ups to ensure a full body workout.
Book NowYou must book online to attend this class.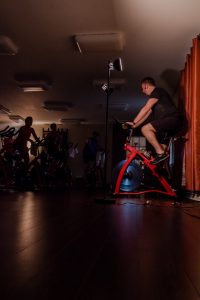 3) Soul Potential Spin (45 min) ( Wednesdays 5:00pm , Saturdays 9:00am) Spin Teacher – Brad Stanley. Thursdays 5pm with Cindy Bergeron in Saint John. 
A  45 minute power ride where you will be challenged both mentally and physically, burning more calories than any other form of a cardio workout. A colourful trip through perfect circles of motion, as muscles tone and the heart pumps to incredible music and instruction. You will climb, sprint and soar, while stilling the mind. This is a great class for those who want more minutes on the bike and who love to ride outside!
Book Now You must book online to attend this class.